About Us
Junk Car Nation is a community and group blog of junk-car marketers focused on helping consumers navigate the world of buying and selling junk and used cars.
Check back daily for the latest tips and tricks for extracting the most value out of your junk car, as well as a healthy dose of junk car humor to help you get through the day.
Meet the team:
Marc Bedrosian:
Executive Editor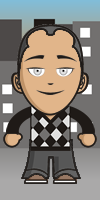 There are two types of people in the world. There are "today" people and there are "tomorrow" people. This has nothing to do with Marc, just thought you should know that there are 2 types of people in the world. Anyway, Marc is a cocky, arrogant, know-it-all, sum' bitch.
Melissa Redbrook:
Editor in Chief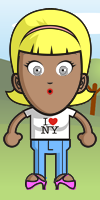 Melissa was born in Chattanooga, TN about 25 years ago, on a very rainy day. We won't tell you when her birthday is, but we will say that she is a true Libra and is always working to find the right balance in her life. When things are rough, Melissa always seeks solace in her kitchen where she is always baking up a storm.
Note from Melissa: "Being Editor in Chief of such a crazy blog is hard because I'm a really big perfectionist and no one ever listens. Sometimes it feels more like I'm the assistant to the assistant of the Co-Editor."
Jason Adams:
Managing Editor and Senior Writer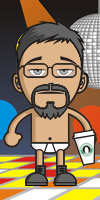 Jason was born in Bangor, Maine (the hometown of Stephen King) and has been writing ever since he read Stephen King's "IT". He was 6 years old when he read it. He now has a severe fear of clowns. And a fear of wearing pants. The source of the wearing-pants-phobia is unclear.
David Ponderosa:
The Brain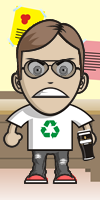 "The Brain" does not like to be bothered." The Brain" does not like to be interrupted. "The Brain" does not like to be corrected. And for G-d's sake, do not ever, ever call him ThunderBird (he can shrink the size of your head with his mind, I've seen him do it to a UPS guy, it was crazy, the poor guy didn't know what hit him – Thunderbird hit him, that's what, he hit him with his mind games).